I've started putting together the new nursery a bit. (And moved our house-guest to the basement! ;)) It seems like lots of people I know are expecting babies soon too. I thought it might be fun to share what I've purchased for the nursery so far, in case y'all might be interested in some of the same things!
FLOOR LAMP:
I found this one at HomeGoods! Similar here or here.
A LARGE NEUTRAL RUG: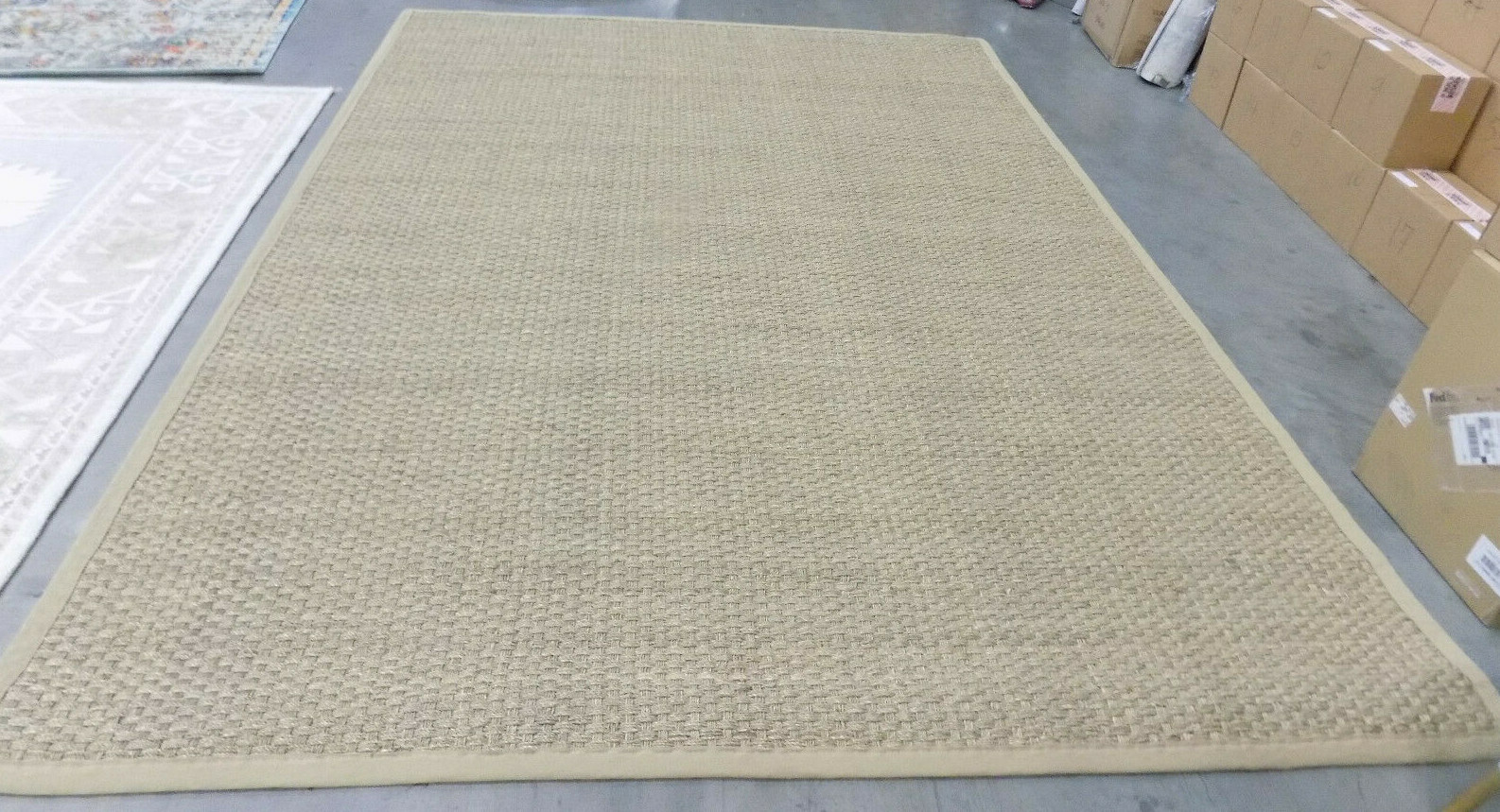 Purchased a "damaged" rug from this dealer. Similar here or here.
ANOTHER SMALLER & SOFTER RUG:
Some other ones I liked were this one, this one, this one, this one, and this (pink) one.
Neither of the rugs I received were damaged enough for me to really notice or care! One had a small stain on the back and the other a slight tear on the binding. I don't mind, especially for the 85% off MSRP, ~34% off Overstock's pricing, and since it's just going in a kid's room. 🙂
By the way, I just made a fairly low offer and to my surprise it was accepted! This dealer seems to be selling returned rugs, and in my case was willing to accept an even lower price than what he was asking. (Quick and free shipping too!) Give him a try if you're in the market for a large cheap rug! (Before committing, what I did was look up reviews of the item on other websites to be sure it didn't shed, what it was made of, etc.)
We bought this rug pad. It was the best bang for my buck I could find. ($67 for a 9×12 premium felted pad, and free quick shipping!)
HUMIDIFIER:
Purchased this one.
ROCKER:
Blaine's grandma's rocking chair (gifted to us) will be going in the nursery. He is adamant that I use this and won't let me paint it. I'm having some chair cushions made in Texas for it. Can't wait to see them!
Here is their Etsy shop. So far, very professional and timely!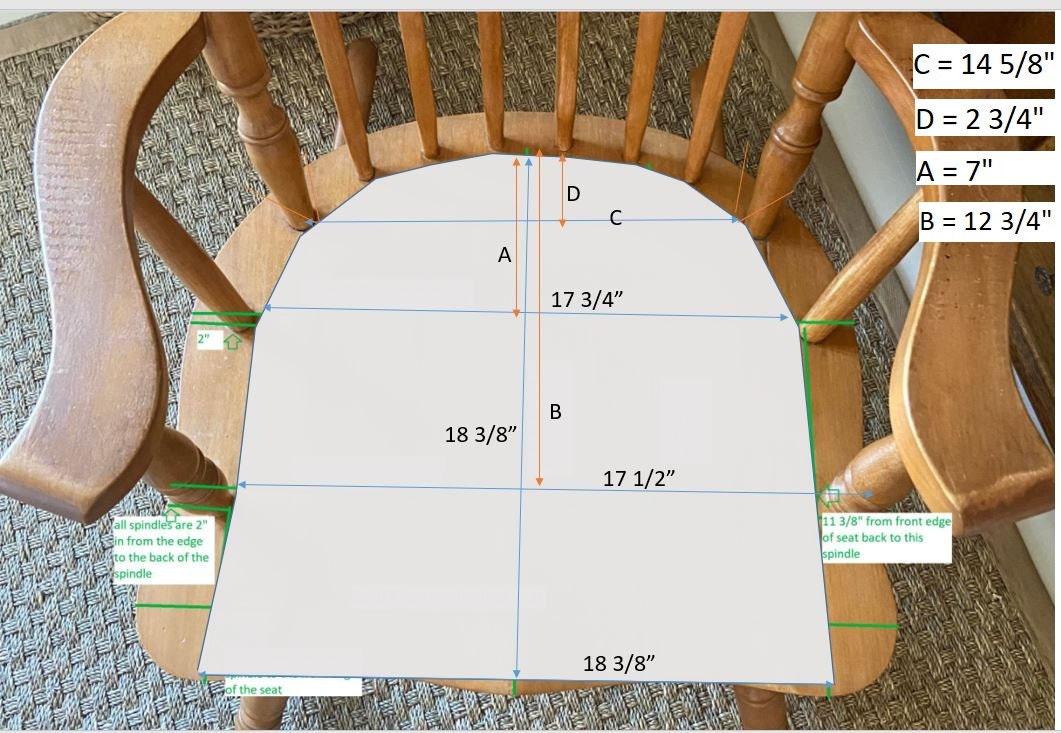 ANOTHER THROW PILLOW:
STORAGE BASKETS:
I already mentioned these baskets that I ordered months ago and they finally arrived! Love them even more in person. They're big!
CRIB:
I found our crib at an antique store in Kentucky. (It's not too old, though. I made sure the rails are pretty close together.)
CRIB LINENS:
I found some crib sheets, toddler pillowcase and a blanket on sale at RH a while ago. What's nice about their nursery bedding is that pretty much everything coordinates nicely without being too matchy-matchy.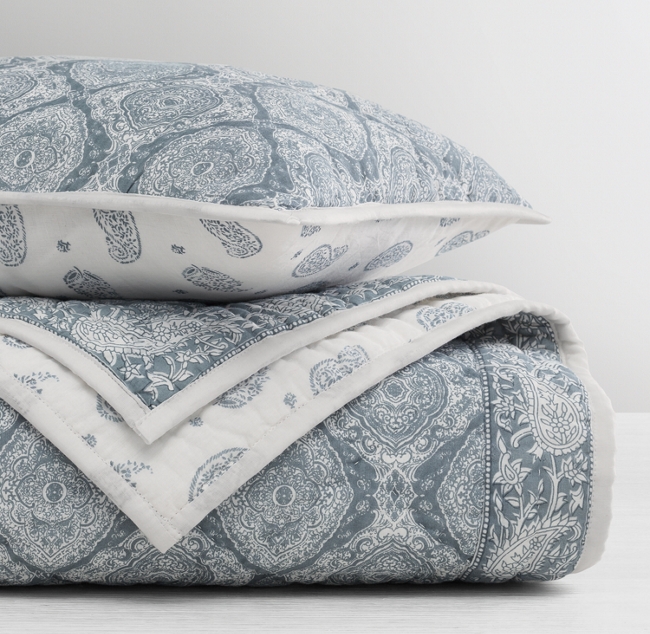 For the crib skirt and bumper, I'm using up some old linen curtain fabric and having those made here locally. (Thank you Wendy!!!) I have these curtains hanging in the room already, and had a couple extra panels laying around. So we're using the extra panels to make the skirt and bumper.
CLOSET ORGANIZERS:
Found these cute organizers at this Etsy shop! They have lots of design options.
CHANDELIER SHADES:
In my last post, I mentioned that some cute shades were on my list of things to find. We have an antique 4-light chandelier in the baby's room and I thought some shades would sweeten it up.
It's hard to find cute (and affordable) chandelier shades! I landed on these cuties made in France!
Other shade contenders were:
Since I got the bunny shades, I'm considering these bunny hooks to use as curtain tiebacks in the nursery.
Here is a sweet fabric that I may introduce somewhere – in keeping with the bunnies!
WALL ART:
I haven't purchased any art yet. I did stumble upon Museum Quality Art and I'm intrigued by these Cloud Study prints.
I found some bunny prints and thought they were cute too!
We're getting excited for Baby Boy #2 to arrive soon (February)!! I'm feeling a bit more prepared this time around, though things could change between now and then. 🙂
I'll share more progress soon here!
Until next time,
Mir