Turning our garage into a guest house has been on our 10 year plan for some time. This year, with the Covid pandemic, we've had a house guest living with us since March. Our friend, Matt, who lives and works in Africa, was sent back to the US until things settle down.
With Matt in our guest room, we've all been quite comfortable for the last several months. But, come February 2021, our guest room will have a new occupant!
Hopefully Matt will be able to return to Africa by then, but who knows! Anyway, it had us thinking of perhaps pushing up our garage renovation plans.
Here is what our garage looks like today:
It's fairly small – just big enough for one car. I think we can make into a cute little guest house, though. We're thinking of placing a bed/beds and restroom upstairs. Downstairs would have a tiny kitchen and living space.
I've been searching for inspiration:
UPSTAIRS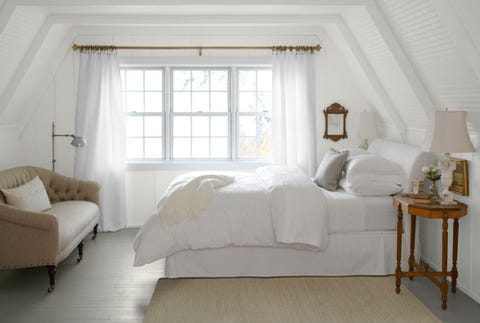 DOWNSTAIRS
Side note, the little kitchen above is from a sweet little farmhouse we stayed at in Provence last summer!
I guess I never did a post on our France trip! Maybe someday I'll document it here. 🙂
Until next time, Miranda